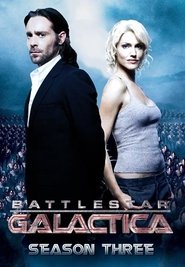 Battlestar Galactica: Season 3
The third season of the reimagined science fiction television series Battlestar Galactica premiered on the Sci-Fi Channel in the United States on October 6, 2006, and concluded on March 25, 2007. Unlike the previous season, it was not split into two parts and did not have an extended hiatus during the middle of the season. The third season contained 20 episodes.
If you guys see "File invalid or deleted", please comment report and we will fix it soon. Thank you guys.
If you guys see "Error loading media: File could not be played", please try to disable IPV6 or access the site via Proxy/VPN.
Episodes